The BUFFALO 4TB External Hard Drive is an awesome solution for us photographers who are in need of "tons" of storage ...
The 4TB DriveStation Quattro TurboUSB External Hard Drive Array from Buffalo is a high-capacity external RAID that features four 7200rpm drives. The array can be configured in a hardware RAID 0, 1, 5 or JBOD configuration. The array features a dual USB 2.0 and eSATA interface for computer connection. It is an excellent solution for digital imaging, data backup or general storage applications.
* eSATA
* USB 2.0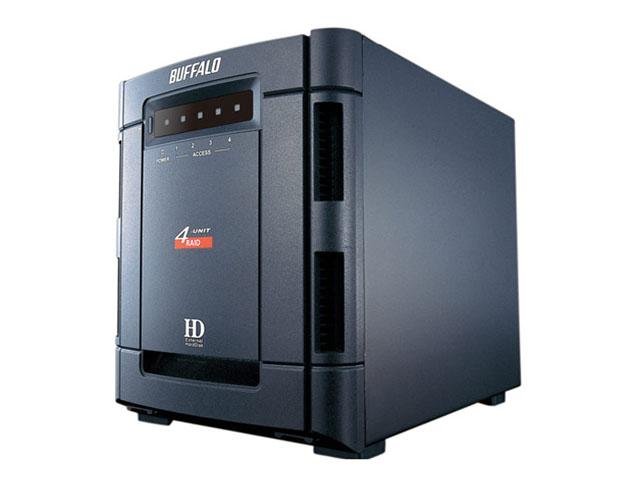 • 4TB Capacity
4TB of capacity allows for storage of approximately 300 hours of uncompressed DV digital video, the equivalent of 851 4.7GB DVD video discs or up to 1,000,000 MP3 files.
• TurboUSB
The drive features Buffalo's TurboUSB technology. TurboUSB can achieve sustained transfer rates that are up to 37% faster than standard USB 2.0 drives.
• Hot-Swappable
The drive is hot-swappable and plug-and-play, so there is no need to turn off your computer while connecting or disconnecting it.
$534.95 at B&H Photo